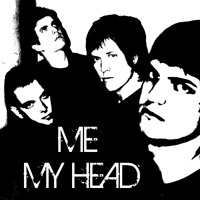 I think the video is about a boy who really hates Ikea furniture. I pity the fool who burns a Mr. T poster.
Me My Head, turn on the after-burners for this song. This is off their only album, Survival In No Mans Land.
Don't know much about the band, other than they're from the UK. According to iTunes, they've got the one album, with 3 EPs. Not sure if they're even still together as their website is down, but their last release was an EP in 2012.